A popular feature in Good Times magazine is the Poetry page, where we feature works written and submitted by our readers. These three seasonal selections appeared recently.
After The Children Leave
Hardly dawn following a day
tormented by unseasonable snow,
and icicles two feet long hanging
where spring almost came.
Now two blazing cardinals
flit wildly against a frozen world,
their flaming wings the only colour
in an endless sweep of white.
These are the long days of waiting;
the work of winter is complete,
the tasks of spring yet to start,
and the barn so quiet in first light.
So silent, too, the woodlot draped
in its shroud of grief, its low-lying
wet spots frozen solid
where the first plants will soon rise.
Darkness lies undisturbed under snow,
but the birds of fire awaken
the savage fields. In the kitchen
the housedog arises to stretch
in the half-light, in the morning chill.
The body lies bewildered in this gap
between seasons while birdcalls
are needles in the slumbering heart.
James Deahl, Sarnia, ON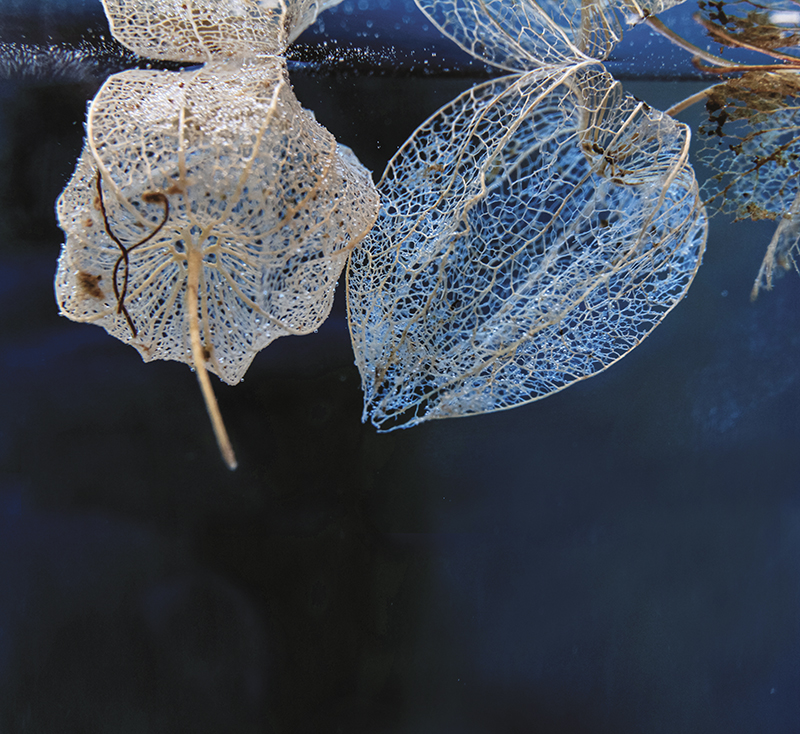 Winter Haiku
the framework of things
has always been reassuring
still intact
in the snowplow's wake
the skeleton of a Chinese lantern
Naomi Beth Wakan, Gabriola, BC
The Woods on a Winter Night
Motionless I stand at the edge of the woods.
Alone I enter deep into you
unafraid, plunging into your whiteness, your tranquility
broken only by the snapping of a branch
or my footsteps breaking the crust of snow.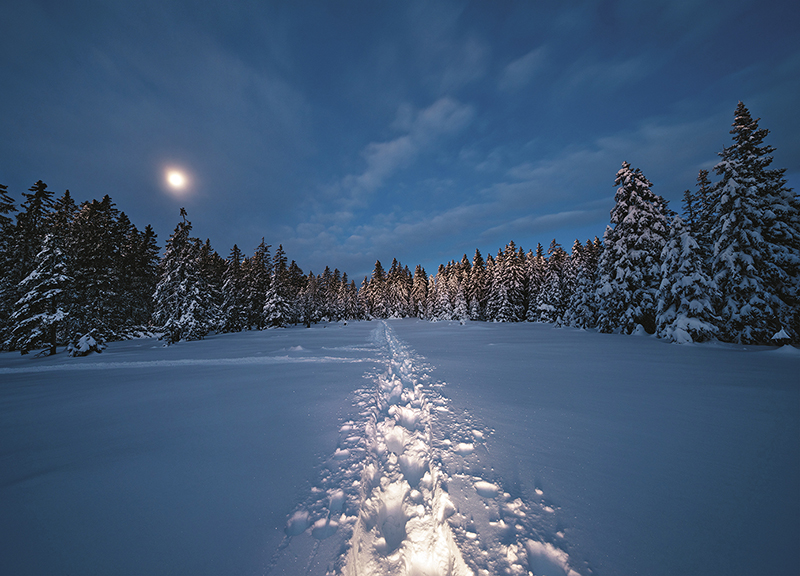 The winter moon lies solemn
in the frost-black winter sky,
pearl-white luminous
silvery moonbeams filtering
over the winter scene
making it unreal, mystical haunting
casting long dark shadows of trees.
Suddenly I am a child again
lightheaded with joy and wonder
at the beauty of a sparkling enchanted moment,
the woods on a moonlit winter night unforgettable.
Dorothy Cox, Peterborough, ON
Photos: iStock/karlumbriaco (cardinals), and thoolb (Chinese lantern), and borchee (wood).