By Craig Major
With a stylish boot—whether colourful, platform or open-toed—we're unstoppable. For an on-trend go-anywhere look, choose a square heel and a top made with stretchy material.
This flexibility allows for a better fit to the leg while offering greater comfort—no matter the shape of your calves.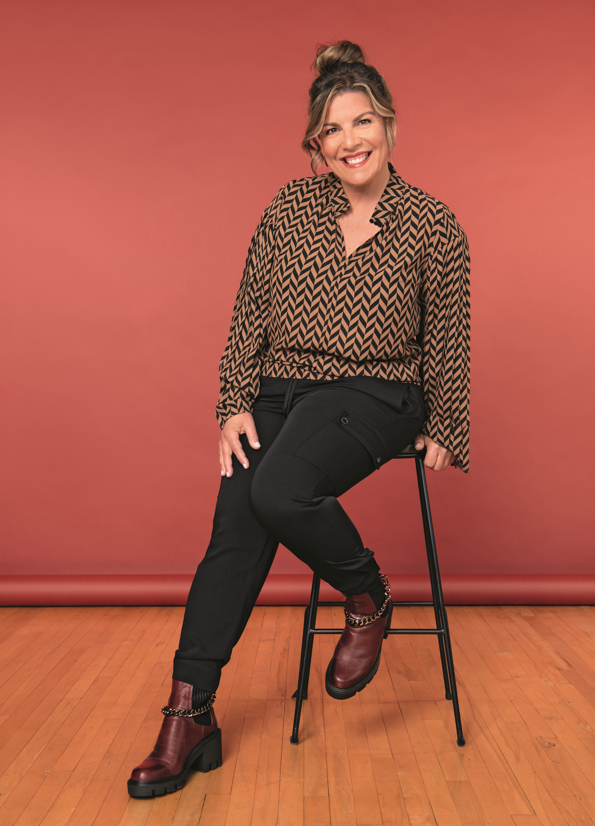 Our model Isabelle Lemieux has decided to be daring and embrace life anew after beating cancer—twice!
Top: InWear, from M2 Boutiques, $85; pants: Simons, $79; earrings: H&M, $12; boots: Aldo, $150.
Photo credit: Laurence Labat