By Karine Lamontagne and Sandrine Champigny
It's always by your side, carrying your book, your favourite lipstick, your house keys. It can meet your everyday needs, brighten up a simple outfit, or supply the finishing touch for an evening ensemble. Whether it's a colourful baguette bag, an oversized tote, or an updated backpack, there's a reason that purses and bags have a special place in every wardrobe.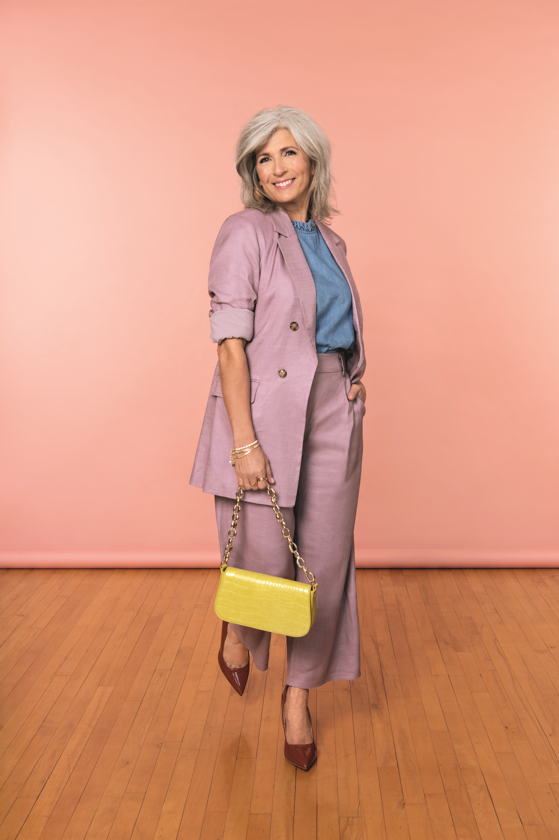 Isabelle Dufour, a grandmother of three, has gone through some tough times over the past year and says the experience has taught her that you shouldn't wait to live out your dreams. Here's one of her dreams fulfilled—having a professional photo of her appear in a national magazine. Top: Melissa Nepton, $159; jacket and pants: RW&CO, $169.90 and $99.90; bag: Zara, $90; shoes: Winners, $59.99; bracelets: Pilgrim, $24 to $59; rings: Dufour's own.
Photo credit: Laurence Labat