There's nothing surprising about flowers for spring, so why not make them a part of your everyday attire? Bring the outdoors inside with vibrant colours and exciting lines—your wardrobe will positively blossom.
By Karine Lamontagne and Sandrine Champigny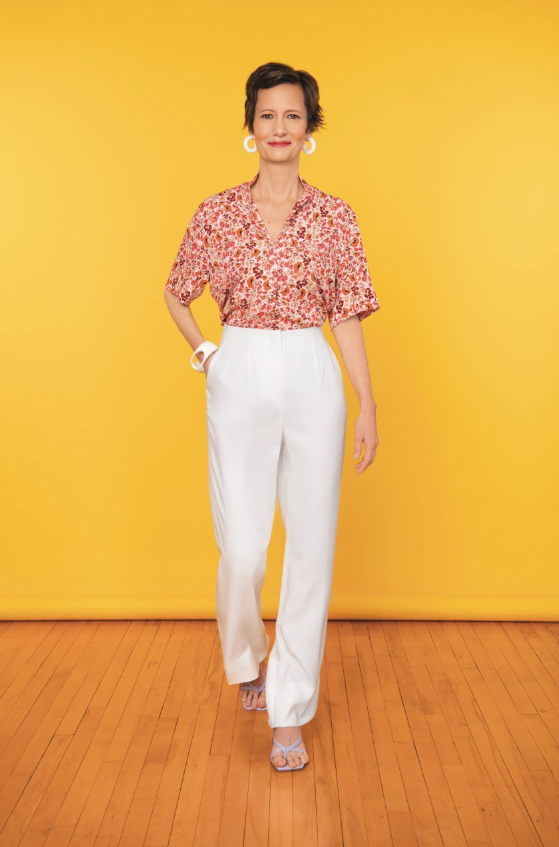 Lawyer Mami Zanger stepped out of her comfort zone to model for Good Times. Top and pants: RW&CO., $69.90 and $99.90; sandals: Call It Spring, $54.99; earrings: H&M, $9.90; bracelet: Aldo, $8.
Photo credit: Laurence Labat