Are you planning to spend your retirement circumnavigating the globe or lounging in a hammock—or are you already doing one of those? A recent RBC poll asked Canadians retired and planning to retire what they wanted to do when retired or were in fact doing now that they had retired.
The desire to travel was tops among those planning to retire but ranked third among retirees, for whom "time for myself" came first, followed by the desire to "spend more time with my spouse/partner"; the latter two were second and third with the not-yet-retired. Interestingly, the poll distinguished between travel in general and heading south in the winter: only 14% of retirees identified themselves as snowbirds, while 18% of those planning for retirement hoped to be.
Retirees-to-be appear to have—or expect to have—more energy than those already enjoying their retirement: 43% of retirees identified getting more rest as a retirement priority versus only 29% of pre-retirees.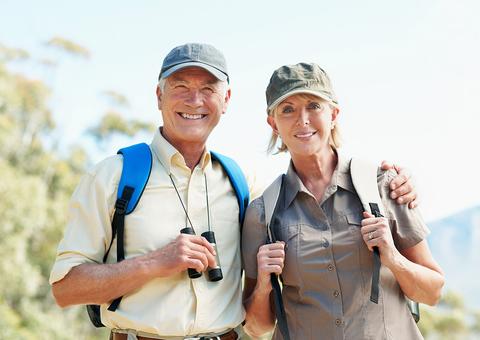 Among retirees, the three biggest worries were maintaining their standard of living, the cost of health care, and the effect of inflation on their finances; understandably, the biggest worry for pre-retirees was having enough money saved for retirement. Asked whether they thought they'd be financially ready to live the retirement lifestyle they wanted to, 46% of those aged 55+ said that they were "somewhat short" of where they thought they'd be by now. Asked how long they thought their retirement would last, the majority of those who had an idea said between 20 and 30 years (21%), but 43% said they weren't sure.
Photos: iStock/monkeybusinessimages (main photo) and kupicoo (2 others).