The epitome of versatility, a jacket can lend itself to any occasion with the help of some skilful layering. It's an instant way to look stylish without sacrificing comfort, especially when the temperatures start to drop. For a relaxed vibe, pair one with denim or flats.
By Karine Lamontagne and Jessica Dostie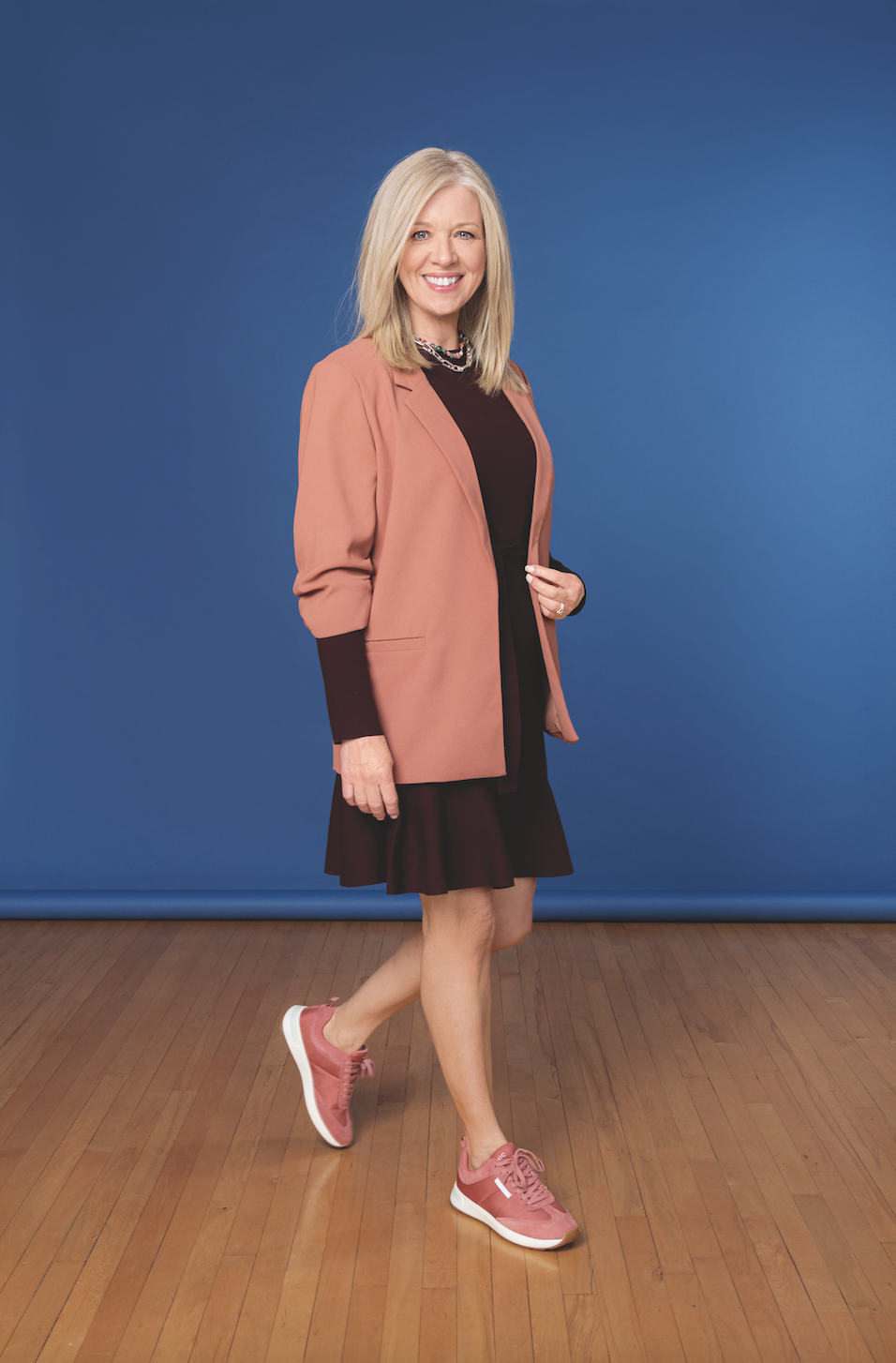 For her 60th birthday, Josée Truchon returned to her first loves, which she'd walked away from a few years ago: singing and modelling. Jacket: Soaked in Luxury at Kubik Boutique, $129; dress: Massimo Dutti, $99; sneakers: Vionic, $169.95; necklaces: Pilgrim, $59 and $79.
Photo: Laurence Labat