Canada's Top Retirement Destinations
By Wendy Haaf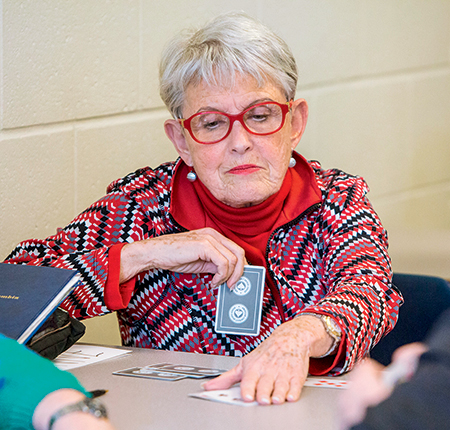 Over the course of his 25 years in the Royal Canadian Air Force, Bill Anglin travelled and lived all over Canada, so when it came time to retire, he knew just the place, offering what he felt was an ideal combination of temperate climate, laid-back lifestyle, and proximity to seemingly endless recreational activities: the Comox Valley on Vancouver Island, BC.
"Fifteen minutes and you're anywhere, from the ski hill to the golf course to the water," says Anglin, now a real estate agent with Re/Max and chair of the Comox Valley's Destination Marketing Advisory Committee. "That's a big part of the allure."
You can experience two seasons within hours: a beautiful spring morning in the Valley and an afternoon blizzard at Mount Washington Alpine Resort, on the largest full-service mountain on the island. "It's amazing to have those kinds of extremes," says Bernie Lawrence, who visited his late parents after they retired here.
"There's enough variation here that you can find whatever you're looking for," Anglin says. The Comox Valley encompasses three different communities, with a population totalling roughly 66,500—Comox, Courtenay, and Cumberland. "Each one has a totally different feel," Anglin notes. "For example, Cumberland, nestled at the foot of the Beaufort mountains, has a slightly younger demographic, as well as well-developed mountain-biking trail systems and close access to Comox Lake." Housing in the Valley is more affordable than in larger British Columbia centres; however, demand is outpacing supply.
The Comox Valley also boasts a wide array of amenities aimed specifically at retirees, including the Evergreen Seniors Club, four Probus clubs (Rotary-sponsored clubs for retirees who want to maintain a social network with people with similar interests), and ElderCollege, a program hosted by North Island College that offers courses in subjects ranging from world religions to beer appreciation for people 55 or older.
"The services for seniors are very, very good," notes Bill Chadwick, 88, who moved here with his wife, Susan, from Regina seven years ago. Numerous other attractions appeal to all age groups, including an excellent library, active community centres, and recreational facilities. "I, for one, am a swimmer, and we have three public pools," Chadwick says.
From arts and culture to superb specialty food, the Comox Valley also caters to sophisticated tastes. "I like acting: the Courtenay Little Theatre is very well-organized, with a wonderful facility," Chadwick says.
The area is host to numerous art exhibits, free Sunday summer evening concerts in one of the area's many parks, and events such as the Vancouver Island Music Festival (headliners have included Bruce Cockburn and Emmylou Harris) and the Filberg Festival, "the top art festival in Western Canada," says Liz Stubbs, 90, a long-time Comox resident and volunteer. The arts, crafts, and music festival celebrated its 35th year this past summer.
Once the waterfront home of a local logging magnate, the property where the festival is held is now a park and heritage site. "It has beautiful grounds, a petting farm, a nice restaurant, and even a gift shop," Stubbs says. The three-day August weekend culminates in an evening of outdoor entertainment and a fireworks display.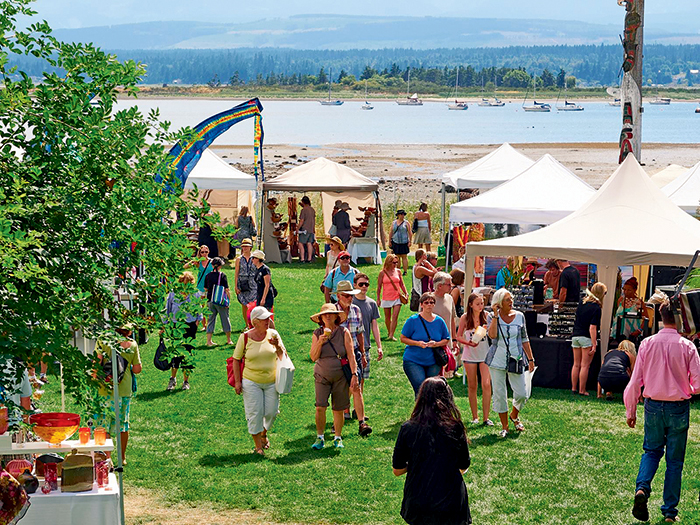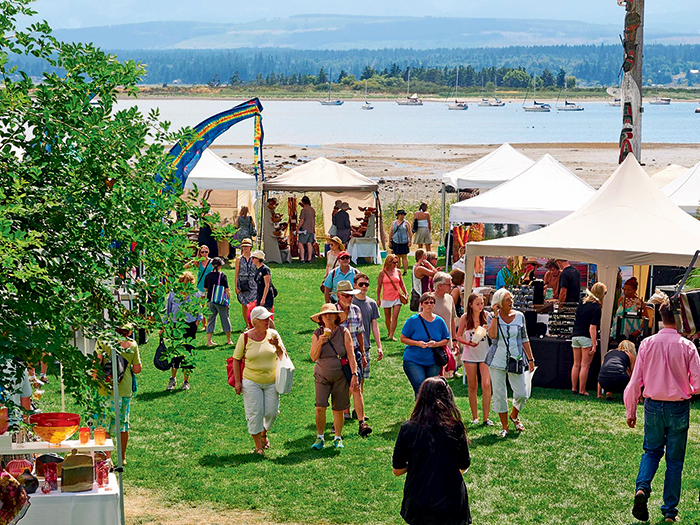 The Filberg Festival is one of many palate-pleasing events. Local businesses offer an abundance of riches from both land and sea, and there's Western Canada's largest seafood festival, the BC Shellfish and Seafood Festival, plus tastings at a growing number of craft wineries, breweries, and distilleries, and restaurants with a farm-to-fork philosophy, with over 400 farms surrounding the region. "There are olive oil and balsamic vinegar tastings," says Susan McLachlin, 69, a semi-retired writer who arrived in Courtenay two years ago. "You can sample vodka one second, and then some exotic blueberry thing."
When the year-round Comox Valley Farmers' Market moves indoors to the Native Sons Hall in Courtenay during the wet winter months, "there's entertainment and great offerings of food," McLachlin says. (Built in 1928, the hall is the largest log building of its kind in Canada.) "You can get candied salmon in one place and scones in the next. It's my favourite place to be." Other popular hangouts include an independent coffee shop and a microbrewery where you can sit outside and savour gourmet pizza from the shop next door.
A healthy supply of medical clinics and a soon-to-be-completed state-of-the-art hospital (there's another a half-hour away in Campbell River) care for more mundane physical needs. "My doctor's office has a wonderful nurse-practitioner whom I can get in to see the same day," McLachlin says, "and I can walk there."
Stubbs and other residents of the Berwick Comox Valley Retirement Community in Comox are similarly fortunate. "We're so centrally situated," she says. "My doctor is right across the road and we have a dentist and a shopping centre in the next block."
Air Canada, WestJet, and Pacific Coastal Airlines offer multiple daily flights from the Comox Valley Airport, and direct flights via Harbour Air's float planes connect Comox Harbour to downtown Vancouver. "You don't have to deal with lineups at security and that type of stuff," Bill Anglin says. "It's that easy-living lifestyle."
That relaxed ambience extends to the pleasant, welcoming nature of area residents. "There's less socio-economic stratification here than in a lot of places," Anglin says. "The cardiac surgeon goes mountain-biking with the guy from public works." As a single, out, gay woman, McLachlin feels comfortable here, too. "One thing that holds me here is how wonderful people are," she says.
But possibly the Valley's greatest treasure is the sheer abundance of natural beauty, which can be enjoyed without donning snow boots nearly year-round.
"My dad loved being outside, and you can just walk out and see the eagles and woodpeckers," Bernie Lawrence recalls. Drive a half-hour and you can go whale-watching. A five-minute walk takes McLachlin to Goose Spit, which juts out into the ocean. "The great blue heron shows up for me, and today a sea otter went by," she says.
"It's pretty well paradise out here," Stubbs says. "We wouldn't exchange it for anything."
DiscoverComoxValley.com is the website for visitor information, things to do, and an official events calendar. The Vancouver Island Visitor Centre, located in the Comox Valley, is also an excellent resource for information on the area: 1-855-400-2882.