An age-friendly designation from the World Health Organization has made this Vancouver Island municipality one of the country's most desired retirement spots
By Wendy Haaf
Glorious gardens, gorgeous coastline, and the country's mildest winters are merely the most obvious attributes that Saanich, BC, (a neighbour of Victoria) has to offer retirees. Walkable neighbourhoods, nearly boundless low-cost recreational opportunities, and a good transportation system are just a few items on a long list of lesser-known qualities that have garnered this Vancouver Island municipality of roughly 110,000 an age-friendly designation from the World Health Organization. (A downside to being one of the country's most desired retirement destinations is relatively high real estate prices, with the average home in the less pricey of two school districts valued at $759,000 in January 2018. However, efforts are under way to address housing affordability.)
For Jennifer Scott and her husband, David, the abundance of natural areas and the quiet atmosphere of the area were two of the top features that helped lure them to their new home from Calgary in 2016.
"You can see the stars at night—it's really quite idyllic," Jennifer says. "We don't have street lights or sidewalks, but there are lots of paths and parks surrounding us."
In fact, Saanich boasts 172 parks, more than 100 kilometres (62 miles) of trails, and 36 public beaches, according to Julie Wallace, a recreation programmer with Saanich Parks & Recreation– Community Services.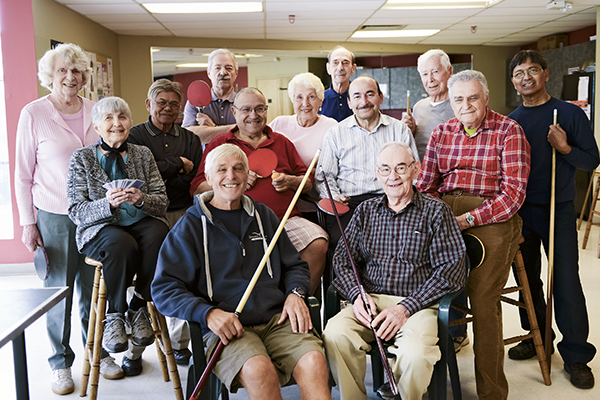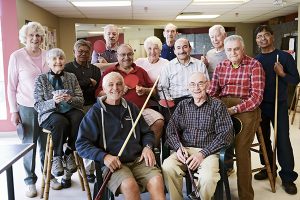 "It's a wonderful place to walk," adds Judy Watson, who resided in Saanich (where she is president of the local Probus Club, a retirees' organization aimed at helping members stay mentally and socially active and engaged) for 24 years before recently relocating to Victoria. "You're close to the water pretty well anywhere, so you can end up walking along the waterfront, which is beautiful."
Multiple villagelike neighbourhoods allow for easy access to most amenities by foot or bus. The Scotts, for instance, live minutes away from a collection of shops that include a grocery store, gas station, pharmacy, two coffee establishments, and a clothing store. (That small-town vibe expresses itself in residents' friendliness, too: the Scotts say they were made to feel at home almost immediately, and now rarely a week passes without some kind of get-together with neighbours. "That's been really fabulous," Jennifer says.
A number of municipal facilities—including lawn bowling clubs, golf courses, tennis courts (both indoor and out), four public library branches, four recreation centres (housing two pools and two ice rinks), and three seniors' centres provide a wide array of modestly priced programs ranging from pickleball and Pilates to pottery and lecture series. "Just down the road is the Goward House for people 50-plus. I go to yoga class there, they offer language programs, you can have a cup of tea or coffee, and they have beautiful volunteer-tended gardens," Jennifer says.
Other organizations and clubs offer opportunities to pursue interests ranging from basketry to sailing. "There's also the Horticultural Centre of the Pacific, which is open to the public as a learning centre," Jennifer says. She and David haven't yet had a chance to try sea kayaking, but they both cycle. Judy and Ken Watson belong to an age-60-plus hiking group that meets for an outing (followed by lunch) to a different place each month. "I've been busier in the 10 years since I retired than I was when I was working," Judy says. "I love it!"
Volunteer opportunities are equally bountiful. One of the places Judy donates her time is the Government House, which features a costume museum and tea room. Likewise, David Scott is helping to remove invasive ivy from one of the neighbourhood parks. "There's no end of things to do to contribute," Jennifer says.
"We have culture here, as well," Judy points out. "The Royal British Columbia Museum is one of the best in North America, and we have a beautiful symphony. In the summertime, we have Symphony Splash, when the symphony performs on a barge in the middle of the harbour."
Being next door to Vancouver Island's largest urban centre brings other benefits, as well, as Victoria is a hub for education, transportation, and health services. Lifelong learners can take advantage of classes at the University of Victoria and at Camosun College. Travellers are served by area ferries that run to the BC mainland and three Washington State destinations, though there's no shortage of lovely vacation spots close by, including Tofino, Parksville, Qualicum Beach, and the Gulf Islands.
As far as medical care goes, "there are two major hospitals in Victoria, and the cancer clinic here is fantastic," Judy says. While it can take time to find a family doctor, "there are many walk-in clinics, and if you need emergency care or have a condition that needs to be looked at right away, there's no problem getting what you need," she says. "I have no complaints about the health-care system—it's great."
Jennifer, too, has nothing but praise for the quality of medical attention, and for the caring attitudes of providers that she's encountered thus far. In fact, she feels the same about her new community in general. "We feel very fortunate to be here," she says.
Photos: Courtesy of District of Saanich.