Everyone knows that good nutrition is essential for physical health. Why not fill up on vitamin-rich products for your skin? These three get their benefits from ingredients found in your kitchen.
By Jessica Dostie
Matcha Tea Ultra-Firming Eye Cream
This little gem is a two-in-one cream that treats dark circles and puffiness at the source while also serving as a makeup base. To combat signs of fatigue, this cream first relies on a vitamin cocktail featuring acerola, a small berry that is a champion antioxidant due to its high vitamin C content. The other key ingredient—an infusion of matcha tea—neutralizes redness and dark circles thanks to its green pigment.


Teaology Matcha Tea Ultra-firming Eye Cream ($51 at the drugstore, The Bay, and teaologyskincare.ca)
A Vegan Cleanser With Kale, Spinach, and Green Tea
This makeup remover has a lot going for it: it's a rich gel suitable for normal, combination, or oily skin; the formulation is full of antioxidants that brighten the complexion right away; and it comes in a chic refillable glass bottle. It's not surprising that it's been a winner since it was launched. Its recipe for success is green vegetables—kale, the superfood of the moment, soothing spinach, and even green tea, the anti-aging properties of which are increasingly well documented.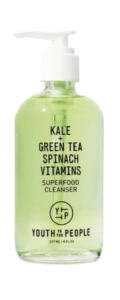 Youth to the People Superfood Antioxidant Cleanser ($47 at Sephora and sephora.ca)
An Eco-Friendly Blackcurrant Mask
Powdered masks are on trend, and for good reason: in addition to being made without water, they require less packaging—a win for the environment and your wallet. This recently tested mask with extracts of blackcurrant, vitamin C, and seaweed from Montreal brand Edith Serei entices with its fruity fragrance and its high-tolerance formulation for the most sensitive skin. Just add 90 millilitres of water to a bowl with the contents of the packet and mix well before applying. Leave on for 15 to 20 minutes, and then rinse.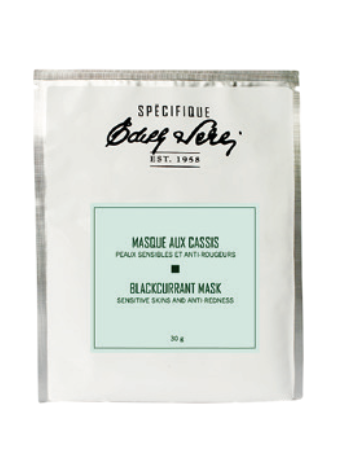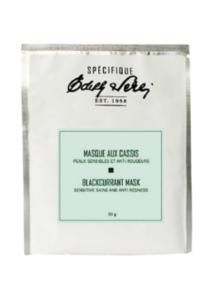 Edith Serei Blackcurrant Mask ($13, edithserei.com)