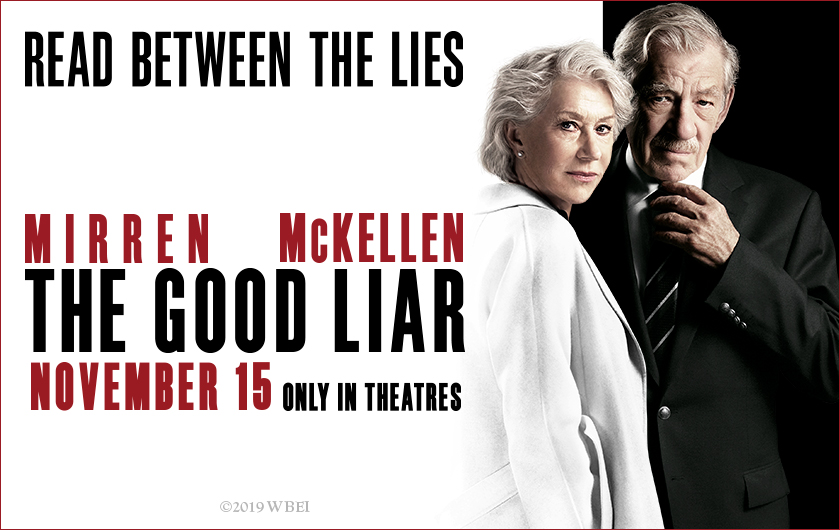 From October 10 to November 7, 2019
PRIZE
1 GRAND PRIZE will be awarded consisting of:
ONE $1000 PRE-PAID CREDIT CARD.
Career con artist Roy Courtnay (McKellen) can hardly believe his luck when he meets well-to-do widow Betty McLeish (Mirren) online.
As Betty opens her home and life to him, Roy is surprised to find himself caring about her, turning what should be a cut-and-dry swindle into the most treacherous tightrope walk of his life.
The Good Liar is in theatres November 15.
THIS PRIZE IS NOT EXCHANGEABLE AND MAY NOT BE REDEEMED FOR CASH.
On November 8, 2019, there will be a random selection of eligible entries amongst all the entries that were received, to determine who will be awarded the prize.
The potential winner will be notified either by phone, in writing, or by email within one week of the draw.