For hair that suits you perfectly, trust your stylist
By Lola Augustine Brown
When heading to an appointment with the stylist, do you take along a photograph of that dream haircut your favourite celebrity wears so beautifully? It's something many of us have done—and many of us have ended up disappointed when we find that haircut does absolutely nothing for us.
It may be tempting to blame the stylist, but in all likelihood, it's not that he or she has given you a bad cut; it's that the cut doesn't suit your face's shape or your features.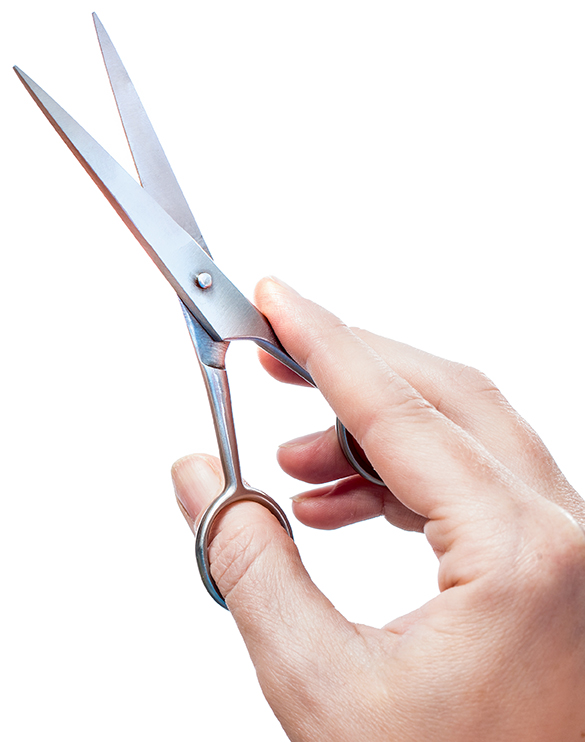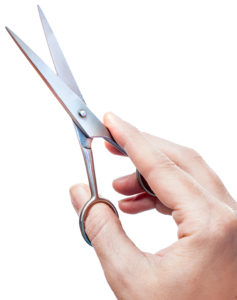 "The biggest problem stylists face is when someone brings in a picture of a haircut they see online and want that cut on them," says Antonio Quintieri, the Toronto-based top stylist for Wella Professional. "The hardest thing to tell them is that the cut might not suit their face shape."
If you've been blessed with an oval face, then you're a hairstylist's dream, as any cut will suit you and yours is the easiest face shape to flatter. Those with a rounder face or one that is more square in the jaw may find that not every style suits them. A stylist who truly knows his or her stuff and cares about you is going to try to talk you out of that cut that looks so amazing on Cate Blanchett or George Clooney and direct you to something more appropriate.
That Face
There are a few widely accepted rules in haircutting regarding which styles are more flattering to which face shape, and the essential goal of all these rules is to create the appearance of that coveted oval face—well-proportioned with the face longer than it is wide.
Rounder faces—as wide as they are long—benefit from longer cuts with plenty of texture.
"Our intent is to soften that roundness," Quintieri explains. That doesn't mean that short hair isn't an option, but you'll need to go for a style that has some height in it in order to elongate the face as much as possible.
If you have a square or rectangular face (think Tom Cruise or Demi Moore), a stylist would work to soften the jawline so it doesn't look so severe.
"You'd avoid anything like a sharp bob that sits on the jawline—same with a middle part and a solid bang, which adds to that squareness," Quintieri says.
Dana Lyseng, owner and creative director of Supernova Salon in Vancouver, says that through layering and graduation techniques you can really soften those angles and hard lines, giving the hair lots of movement.
Those of us with a heart-shaped face, which typically has its widest point at the temples and narrowest at the chin (think Reese Witherspoon) may find a completely different approach flattering. "With a heart-shaped face, you often have a wider forehead and a hairline that starts a little bit back, so we tend to work with a bold statement fringe from temple to temple that works to bring the face down a little bit, highlighting the cheekbones and minimizing the forehead," Lyseng explains.
If you have a triangular face—basically an inversion of the heart-shaped face—with a wider jaw and narrower forehead, you'd want a more layered hairstyle to balance and soften the jawline.
"I like to do a lot of razor cutting to create some softness," Quintieri says. "Shorter is usually better, as the triangle shape makes the face long, but if you want to keep it long, you want to add lots of texture."
Highlighting Your Best Features
As always, rules are made to be broken (or at least bent), and some stylists refuse to be bound by the shape of a client's face.
Melissa Dillman, stylist at the FRED. salon in Halifax, says that her major consideration is less shape than size. "In general, if you have a bigger face, we'll tend not to go super-short, whereas a smaller face will suit a pixie cut, for example. With a short face, you wouldn't want bangs. It's about getting volume in the right places."
Lyseng says that she tends to pick out the client's best feature and highlight that. "If a client has a rounder face, maybe she's going to have great cheekbones and beautiful eyes, so we might do a rounded fringe from cheek to cheek that will really carve out that C shape around the cheekbones, and that area becomes the focus," she says.
Although it can be tougher to style men's hair to do this, great stylists have some tricks up their sleeves.
"You look at how you taper a man's hair, the strength of the corners, how low the taper goes, and where you create the width in the haircut, to accentuate or minimize a certain head shape or features such as the closeness of the eyes," Lyseng says.
Walking out of the salon or barbershop with a truly flattering haircut is a wonderful feeling, but you need to make sure that you can replicate the style once you get home. Because many of these styles require volume in all the right places to work their magic, be sure to get your stylist to show you how to style it yourself, and leave the salon with the products you'll need to get that volume.
Colour for Contouring
A decent cut isn't the only tool stylists have when it comes to bringing out the best in your look. Lyseng says that you can do a lot of contouring of your face shape using hair colour.
"The contouring trend began in makeup, and that same concept has evolved for hair, where we are shadowing and highlighting to create an optical illusion that is going to give you the perfect look," she says.
As with makeup, dark colours will narrow and minimize areas, while lighter colours will widen and elongate other areas, Lyseng explains. "Let's say someone has a triangular face, a little more narrow in the temple and wider in the jaw. We could work with some deeper tones near the ears and neck to minimize the jaw and work at lightening towards the eyes and around the fringe and cheekbones to give more width in that area," she says. "You can use hair colour to help create the optimal face shape, minimizing some of the stronger or more unbalanced features that a client may have naturally."
Because men are less likely to wear their hair long or want to experiment with contouring hair colours, many of these tips may not apply, but there's an alternative natural contouring device that most men can rely on: facial hair.
"The way you wear a beard can really accentuate your cheekbones. If someone has a rounder face, then a nice tapered beard will add more cheekbone. You can really chisel a man's face with a beard," Quintieri says. "And, for a heart-shaped face, a beard will hide a lack of chin."
Well-groomed facial hair is very much in style these days and even considered rather sexy, so if you've never sported a beard before, there's no better time than now to try.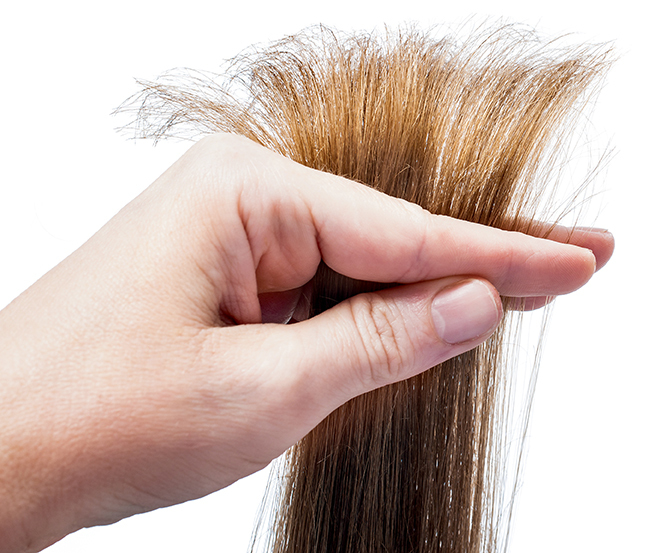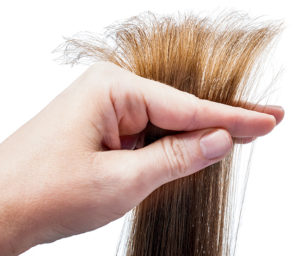 If the right cut for your face sounds like what you've been trying for, talk to your stylist.
"People come in all the time and tell us they like to cover their forehead or hate their ears showing but want to keep their hair short and ask what we can do," Dillman says. "It's always good to let your stylist know if you have any concerns—he or she may well have a solution."
Photos: iStock/AlexRaths.