Inexpensive and reliable, some beauty products have made themselves indispensible.
By Lola Augustine Brown
Photo: iStock/studiokovac.
Classic products become classics for good reason: they're fantastic at doing exactly what they need to do and always have been.
Ottawa-based beauty blogger Jane Daly reviews hundreds of beauty products on her site Daly Beauty (dailybeauty.ca) but says that whenever she writes about classic products, she gets the greatest number of visitors. "I wrote about Dove Beauty Bar six years ago, and that post still gets viewed 200 times a day," she says. "And my next popular post after that was on Ponds Cold Cream Cleanser."
One reason these products have such a firm hold on our loyalty is that the formulas haven't changed much over the years, and the ingredients are often of better quality than those used in more modern products, Daly says.
"Back in the day, the finest ingredients were used in these products, and cost was less of an issue to those brands. Even as ingredients have changed to match modern regulations, those brands have striven to create synthetic ingredients that replicate the quality of the original ones, and I don't think newer products do that in the same way," she explains.
Here are nine products that have stood the test of time and continue to give excellent value for money.
Nivea Creme
For more than a century, this deeply nourishing cream has been a beauty standard. Full of rich moisturizers, Nivea is great on sensitive skin and works wonders at protecting skin from the elements. Daly has a pro tip to share: "Many people don't realize that you're supposed to emulsify the cream by rubbing it between your fingers until you feel it change texture before putting it on your skin."
Maybelline Great Lash Mascara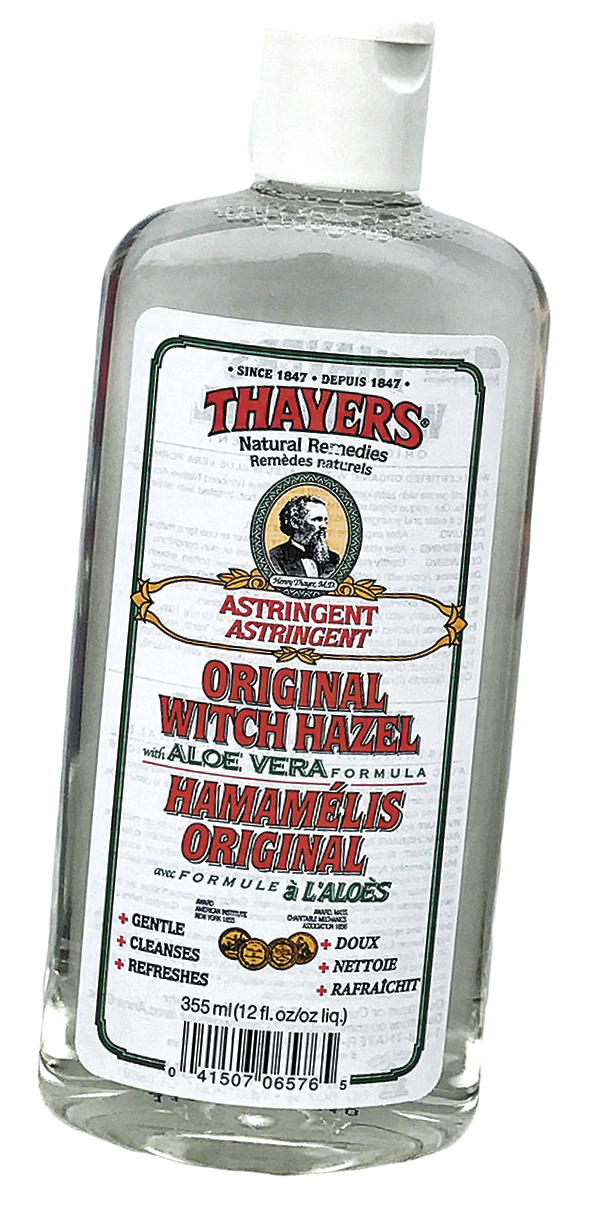 This cult classic in the bright pink and green tube dates back to 1971 and is loved by many. "It conditions, thickens, and doesn't clump. It's also considered hypoallergenic and great for even the most sensitive eyes," says Courtney Kelly, beauty expert and beautyBOUTIQUE manager for Murale by Shoppers Drug Mart in Toronto. "I love the clear formula that it comes in. I like to brush it through my brows to achieve the supermodel bushy brow look."
Thayers Witch Hazel
With a formula from 1847, Thayers Witch Hazel is about as old-school as you get. Beauty expert Fred Connors, who owns the salons FRED. In Halifax, and FRED.nyc in New York, describes Thayers as a miracle product that works overtime. "As a makeup artist, I spritz it on the face to prime the skin before using other products. It also relieves sunburn and soothes irritated skin from eczema and other conditions," Connors says. "Spray it on the face at mid day to remove excess oil and dirt."
Palmers Cocoa Butter
This moisturizing and soothing lotion has been softening and healing skin for more than 40 years. It's also known to lessen the appearance of scars. "It saved my skin while on vacation in Palm Springs," Connors says. "The desert heat and intense sun caused the skin on my whole body to break into a rash and this product was exactly what it needed."
Dove Beauty Bar
Launched in 1957, the Dove Beauty Bar has been a go-to product for generations and launched a brand that has become famous for its cleverly empowering marketing campaigns. What makes Dove Beauty Bar enduringly popular is that it cleanses very gently and contains moisturizing cream, which leaves the skin feeling wonderful. "I often go back to this product if I'm having breakouts," Daly says. "And I've had lots of anecdotal feedback on my blog that Dove is good for eczema."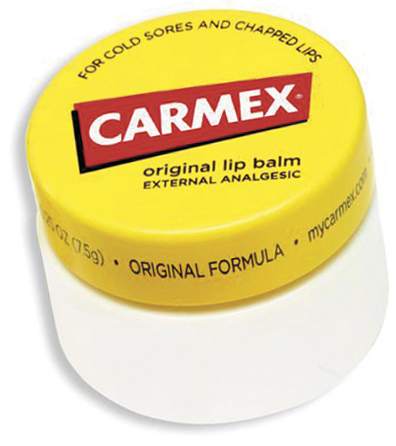 Carmex
This classic medicated lip balm with its unmistakable scent hasn't changed much since it was formulated in 1937. "Carmex is one of those products every makeup artist uses," Connors says. "I apply it on the lips before I start the makeup application, then when it comes time to apply lipstick, I remove excess and apply lip colour. Lips are hydrated and lip colour goes on smoothly."
Vaseline
Kelly says that customers ask her for this product every day because it's amazing at moisturizing skin. Not bad for a product developed in 1872, right? Connors says that Vaseline is always in his toolkit. "It can be used to smooth out dry, chapped lips before applying lipstick. Before a photo shoot, it can be used to apply dewiness to eyelids or other parts of the face and can help tame fly-away hairs." When it comes to using Vaseline, he advises, less is always more.
L'Oréal Elnett Satin Hairspray
This classic gold can of hairspray changed women's lives after it was introduced in 1960 because it was the first hairspray that could simply be brushed out—revolutionary! The formula is so effective that Elnett Satin Hairspray still makes beauty editors' top product lists year after year. "This strong-hold hairspray doesn't dry sticky or stiff," Kelly says. "It also contains a conditioner for the hair called cyclopentasiloxane. The scent of the spray is a classic, but it also comes in a unscented version."
Pond's Cold Cream Cleanser
Invented in 1846 and originally marketed as a healing cream, Pond's Cold Cream Cleanser is said to be one of the world's most recognizable beauty products. Made with mineral oils, this rich product is deeply moisturizing. Daly describes Pond's Cold Cream Cleanser as being ideal for both makeup removal and moisturizing. "It's inexpensive, and it makes my skin look smooth and young," Daly says.